The economic impact of tech companies' decisions
Porn is no longer an El Dorado. Contrary to popular belief, the porn industry is not that shadow power that would generate billions by snapping its fingers, flouting laws, and ethics. Disconnected from the so-called "mainstream" world, this sector navigates its very own ecosystem, an "economic ghetto" where moral censorship goes first and foremost through economic censorship. This business, the source of many fantasies about easy money, is actually a sector heavily constrained by decisions emanating from the banking system and the various economic and financial players.
Yet pornographic production and distribution remain legal activities in the majority of Western countries. But with an annual turnover estimated at just a few billion dollars per year, the adult sector is only a minimum part of the whole of global e-commerce (estimated at $2,304 billion in 2019). Far from being so lucrative, this industry, beyond the legal framework taken by the United States, must organize and finance itself, away from the traditional e-commerce.
How do Visa and Mastercard rules of the game have an impact on adult websites?
To sell content on the internet, a porn site – like all online merchant sites – must be able to secure its credit card transactions with its customers. To do this, the sites go through financial intermediaries called payment service providers (abbreviated as PSP) or more commonly "payment processors". They can be banking establishments or specific solutions such as Paypal, Stripe, or HiPay.
Everything would go for the best if, at the start of the chain, VISA and MasterCard, the world leaders in payment systems – American Express simply refused porn transactions since 2000 – did not consider pornographic activities and more generally the adult sector as "high risk ", thus justifying the application of strict conditions and rules. But why such treatment?
The main reason for this policy change orchestrated 20 years ago, comes from the problems encountered in terms of chargebacks (unpaid) in this market (the cancellation of a transaction by a customer with his bank following a dispute for fraud, a service not honored or a transaction carried out without its knowledge). Another reason comes from the fraudulent use of stolen bank card numbers: this is based on the "shame" that the victim would have to file a complaint about the fraudulent use of his card on adult sites.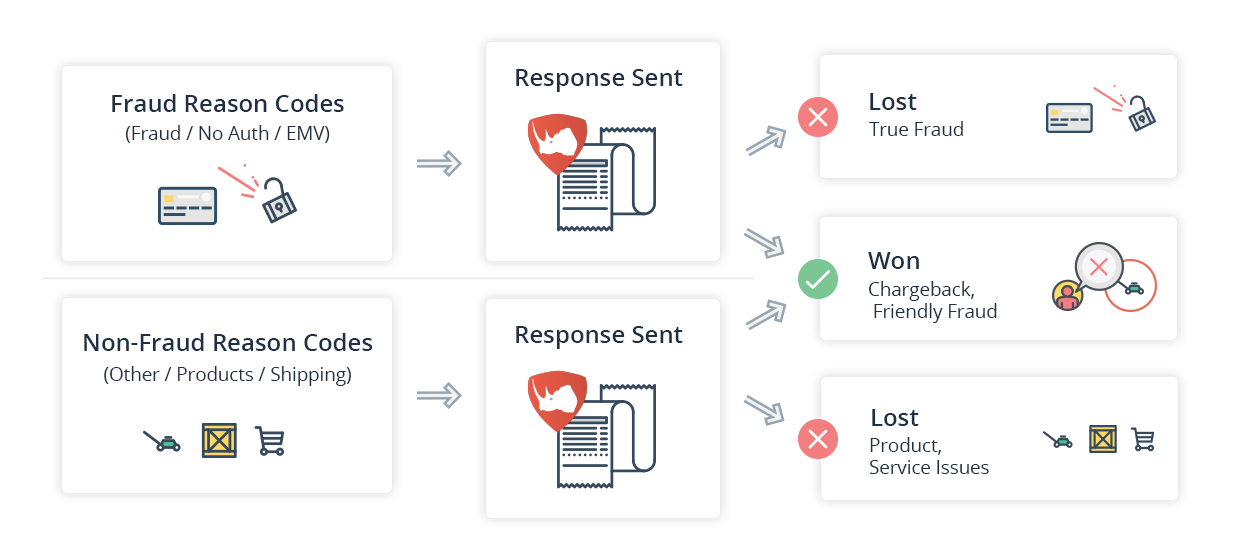 A chargeback is not specific to adults websites – anyone can cancel a transaction with their bank – but it is more common in this sector for two factors: the backpedal of the customer ashamed of having subscribed to an adult website (cancellation of the transaction) and the aggressive marketing showed by some sites, the aim of which is to legally trap the customer via techniques of concealing the conditions of sale. Due to a high chargeback rate, VISA and Mastercard have therefore decided to place the adult sector as high-risk, along with online gambling or certain sensitive businesses. And for reasons of costly chargeback management, the vast majority of payment providers simply prohibit any transaction on porn sites.
Asked by The New York Times, Damien Guermonprez, chairman of the supervisory board of Lemon Way (a mainstream online payment solution), explains that the banks "prohibit dealing with this type of merchant, which is too expensive to manage". The high risk would be expensive in treatment, a clever way of not saying that morally and economically, it bothers everyone.
Adult websites are getting poorer while its intermediaries get richer
To secure their transactions, adult sites must use other payment processors specializing in "high risk". They are called Epoch, CCBill, Verotel or SecurionPay, and operate identically to other payment processors, with one detail: the commission they charge to merchant sites per transaction is, for the main players in this sector, 3-10 times higher than that applicable to other market players.
For example: if the monthly activity of a website is more than $10,000 per month, Paypal will take 1.8% + 25 cents per transaction. At equivalent transaction volume, in the adult industry, Epoch will take 15% per transaction, non-negotiable.
The majority of commissions are based on the model to which you often have to add $ 500 to $1000 in fixed operating costs per year. It is impossible to reduce this amount unless your activity is very important or if you use more recent providers (such as Securion Pay or CardBilling by Verotel). To go down to "only" 4.9% + 35 cents per transaction, Lucas Dominic, CEO of Securion Pay explains: "The very high commissions in high-risk businesses were set years ago by companies. who continue to offer the same rates today. However, over the past decade, technology has changed dramatically and we can offer more flexible solutions for merchants that do not cost as much".
An effort on their part which is also explained by more rigorous management of the sites the company deals with: "To prevent fraud, which is extremely important in this sector, we have a specialized team that checks each transaction carried out on our network", but also by using machine learning to allow them to be "much more efficient than using static filters".
Is this first obstacle imposed on porn merchant sites by VISA, Mastercard, and traditional PSP only an economic constraint? In reality, it is also moral: it is not so much about managing the fees associated with the risk of these transactions as it is about censorship from the payment systems that dictate what you are allowed to sell and not.
Adult websites: High-risk businesses or economic censorship victims?
On porn sites, particularly those that allow individuals to sell or broadcast adult content (Chaturbate, ManyVids, Clips4Sale, Fetlife, etc. ), the general conditions of sale are very precise with a long list of prohibited practices. These prohibitions do not come directly from the internal policies of these sites, but they are imposed by the payment processors, who themselves apply the rules dictated in advance by Visa and Mastercard. Some payment processors, such as CCBill, publicly display these rules, others such as Epoch only forward them to their customers; they generally correspond to the platforms' terms of sale. While most of them seem well-founded to avoid illegal practices, others are more vague and arbitrary.
As the specialist journalist Lux Alpatraux explains on Vice, these rules accepted by all are not the only ones imposed by bank cards; they also affect practices that are certainly marginal but legal such as golden showers, certain practices in BDSM, eproctophilia, outdoors sex, erotic asphyxia, and others left to the discretion of payment processors. If you (almost) never see out-of-common practices in porn, it's not about industry censorship, it's just because it can't be sold. 
So Visa and MasterCard don't just impose significant economic constraints on porn sites, they also dictate what you are allowed to see or buy. Double economic censorship tends to make adult business much more difficult to develop than any other e-commerce sector, while the representation of these sexual practices remains legal in many countries.
The erotic adult is persona non grata for the banking system
If you know these strict rules and accept them, is that enough to grow your online porn business? Without a bank, whether you are a corporation or an individual, it is almost impossible to conduct trading activity. However, to open a bank account, you must still be authorized to do so. Sex workers and companies operating in the adult sector face the first problem for their legal activities: the refusal of many banking establishments to accept them as customers.
Opening a bank account when operating in this area can feel like a real obstacle of course. Bank's policies vary greatly from one agency to another and do not appear to be based on any specific internal regulations. For Wilfrid, banking advisor at Bank of America, it is a question of "the bank's reputation and image, even if logically no one is aware that in such and such a branch, such and such a person has their bank account". So is it all in the customer's head? "It's all going to depend on the advisor you're going to have in front of you, the agency you're going to fall into," he tells us. "In fact, you can refuse anyone to open an account without giving any reason."
This unsaid practice is based on a fuzzy image question that can arise years after opening an account. This is the misfortune suffered by ex-actress and now camgirl Nikita Bellucci: "I had never encountered any problems and one day my transfers from Cam4 were blocked. My bank said to me: "It will not pass, we do not know where the money is coming from". I had to ask Cam4 to make me a contract, to reassure the bank, but even that did not work. All the money was sent home and my bank told me it was closing my account. " The real reason behind this incident? "The director of the bank branch I had always dealt with; I told her I was not doing anything illegal and she said it was a matter of image"
A brake for the self-employed but also larger companies. Laurent, a co-founder of the live platform UfancyMe, explains that the biggest difficulty in developing adult content companies comes from the banks: "It is a supposedly legal activity but in reality, we cannot exercise. Ethically, banks can go into other businesses like arms sales or the tobacco industry, but if there is a nipple on the screen, it is more possible for them, it is terrible shocking".
The sex tech industry needs to renew itself to keep the flame alive
To continue carrying out their activities, a large majority of professionals in the sector (independent or companies) go through other financial intermediaries. These payment solutions are not strictly speaking bank accounts, but virtual wallets that accept adult business. These solutions, whether they are called Paxum or ePayments, allow greater transaction flexibility between different economic players and leave the possibility of using prepaid cards. They are akin to virtual wallets, which act as a buffer between the adult companies and the banks, which, by the way, will take their commission on each transaction. The price to pay for a certain financial peace and not to have your transfers blocked.
As for the new banks (N26, Revolut, Quonto, etc.), which are aimed at individuals and professionals, and whose interface is reduced to a simple mobile application, some clearly show their rejection of the adult industry, like Revolut or Quonto. At N26, the general condition terms of use are less clear; you are only told that your account can be blocked at any time "if we have sufficient reason to suspect any unauthorized use of your account (…). We will also block your account if you notify us of any similar activity "
Despite these brakes, the adult sector still manages to move forward, but unlike the start-up ecosystem, which relies on venture capital financing to grow, it does so mainly on its own funds. The funds in hundreds of millions of dollars (such as those obtained from Colbeck Capital and Fortress Capital by Fabian Thylmann in 2010 for the takeover of the holding companies Mansef and Interhub) and the development of Manwin (which became MindGeek after the resale of its shares)are exceptional figures.
Ditto for much smaller investments like those of Dorcel in the company Uplust in 2015. Investors who dare to go to the adult sector are extremely rare. However, the term sex tech (a neologism claimed by the advertiser Cindy Gallop, contraction of sex and technology) suggests that an ecosystem specific to innovation in adults does indeed exist.
Far from the easy money fantasies, it has been dragging for thirty years, the adult sector is a legal business heavily constrained by strict economic decisions. While it appears central to internet culture, it is developing on the fringes, treated with suspicion and mistrust by the other world, the one which, by contrast, calls itself "mainstream".